Discover more from Jonathan J. Harris
Reflecting on art, life, and beyond
Over 7,000 subscribers
Hi everyone,
It's been almost a year since my last newsletter — during which time I've largely been grounding into a new life chapter here in Santa Fe, New Mexico, where I'm loving the sunshine, clear mountain air, old adobe architecture, and the unique cultural mix of art, spirituality, science, and nature.
I'll continue to steward and evolve the various projects at High Acres Farm in Vermont, but will now be doing so with a slightly lighter touch, dropping in from time to time, and otherwise supporting mostly from afar.
With some time and space to reflect, I recently put together an overview of the various initiatives that have taken place on our land in Vermont since 2015 — through a newly published web page called "Arts at High Acres Farm" — summarizing In Fragments, Electric Webb, and Linestone.
In Fragments (2015–2021) was a six-year exploration of "Life Art" through a series of 21 rituals designed to alchemize old family patterns into fertile soil for positive futures. Life Art is art that works with an actual life situation: incorporating tools, materials, people, places, and dilemmas that exist in the chosen frame of experience — rewarding the practitioner with the chance to live inside the growing work.
Electric Webb (2021) is a network of 27 "lightning transformers" planted at precise longitude and latitude coordinates across 40 acres of land, encompassing much of High Acres Farm in an iconic star-shaped geometry reminiscent of the early American quilts that my great-grandmother, Electra Havemeyer Webb, used to collect. As a work of Earth Acupuncture, it forms a kind of power grid or mandala, holding our dreams for the future.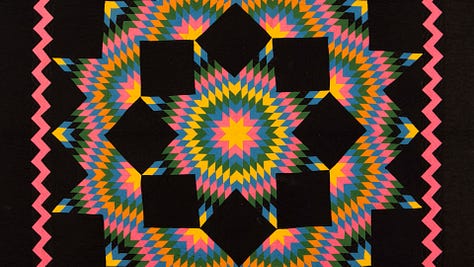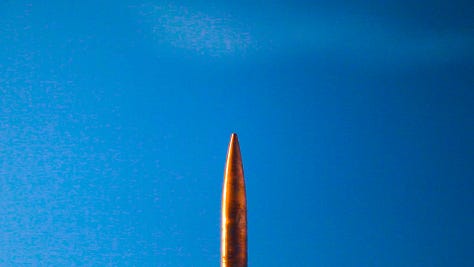 Linestone (2023) is an evolving experiment in connection, creativity, and learning — named for the ancient gray and white stones that are found along the shores of Lake Champlain. We seek to bring new forms of beauty into existence by finding the natural alignments between people, places, projects, and dreams. We hosted our first set of Linestone Sessions last May, and are excited to see what unfolds over time through this fertile and nascent container.
You can learn more about each of these initiatives by visiting our new page — Arts at High Acres Farm. Happy exploring!
---
In closing, I'd like to share a few images of a recent evening in Mendocino, California, where I was lucky to be traveling earlier this month. With a glowing orb of sunlight descending over the ocean, a double rainbow arching in the eastern sky, fields of golden grasses bending in the heavy wind, and hundreds of sea birds careening past the cliffs of the headlands, the beauty of nature was sublime and surreal — all around, and within.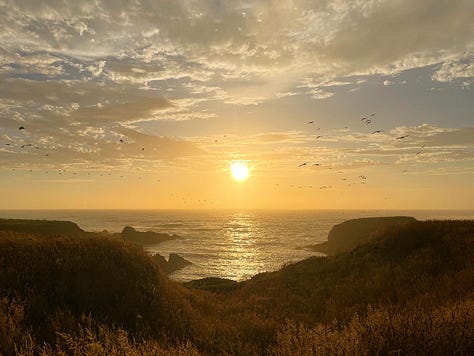 Wishing you beautiful dreams,
Jonathan
Thanks for reading JJH Works! Subscribe for free to receive new posts by email.